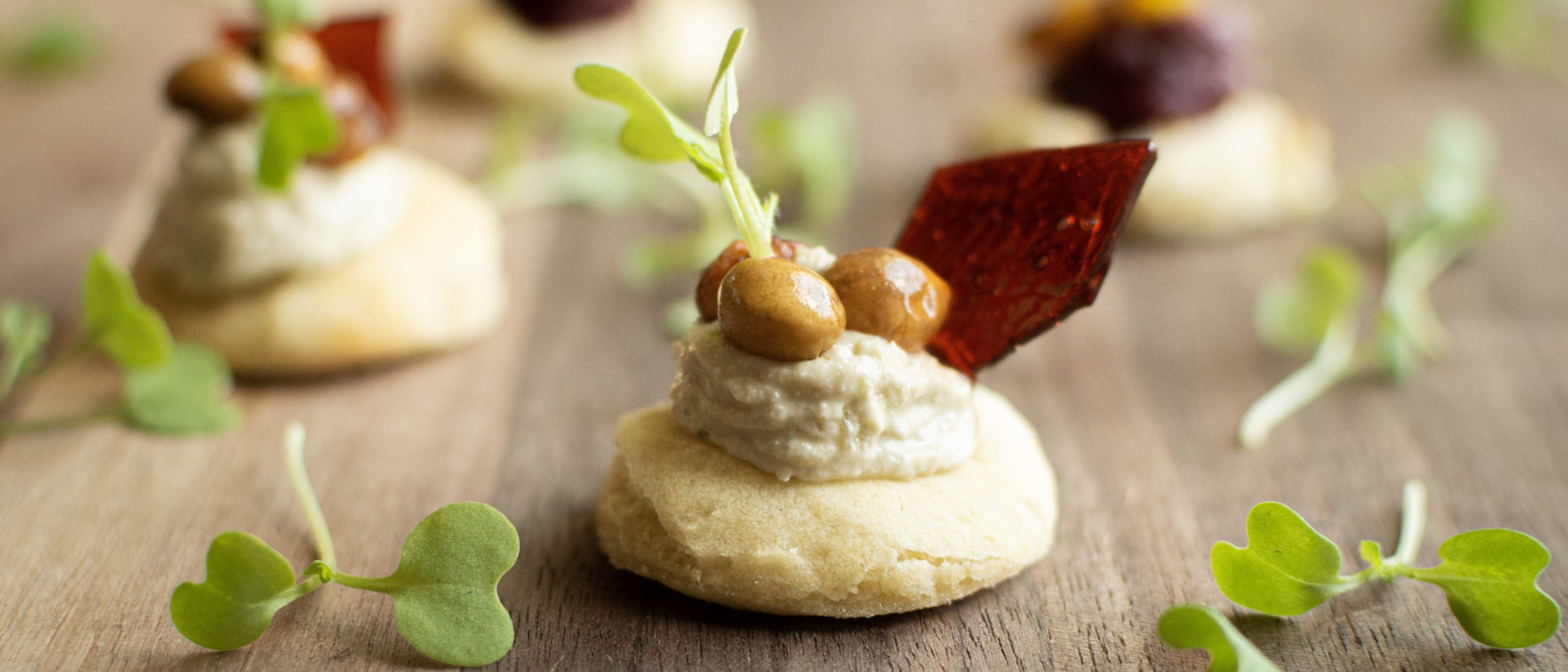 Harvest Table Catering at Redlands
Harvest Table Catering is…
at its core, a catering team dedicated to transforming the freshest local and sustainably-sourced ingredients into authentic food experiences for its guests. What's different about Harvest Table Catering is its individualized approach: the ability to customize menus and services, catering to each event's specific wants and needs.
Contact Us!
1259 East Colton Ave. Redlands, CA 92373
We're available by phone Monday-Friday 8:00a.m. – 4:30p.m.
(909) 748-8959
About Us
Recipes & Preparation
Our dishes are scratch-made and prepared fresh with fresh, locally and responsibly-sourced ingredients, such as our house-made baked goods, pastas, dressings, soups, sauces, chips and salsas. Our team of talented culinarians is dedicated to transforming these beautiful ingredients into memorable food experiences for your guests.
Service Driven
We want your event to be special. From the moment your event begins until your last guest leaves, they should feel welcomed. Our catering team will make sure your event's every need is taken care of, from planning menus to ensuring your event runs smoothly. Ordering should be easy, and now it is. We make planning your as simple as possible. Browse or menus and order online, or call our catering department so we can help you pick out the perfect dishes.
Perfect Venues
On campus or off, we invite you to enjoy beautiful spaces on and around the University of  Redlands in a whole new way. Pick a venue, and let us do the rest! Whether your event is a small, intimate gathering off campus, or an event for hundreds of students and faculty, we'll help you navigate the whole planning process so that everyone has a wonderful meal.
FAQs
How can I order catering?
Once you are ready to place an order, contact one of Harvest Table's catering staff at (909) 748-8959, or via email at redlandscatering@harvesttableculinary.com. You may also place your own order online by visiting www.harvesttablecateringredlands.catertrax.com. The website currently lists minimum order quantities, though none actually apply. The catering website is a work-in-progress, and no-minimum order quantities will soon be reflected. Harvest Table would prefer seven business days' advance notice on all catering orders. The team will accommodate all orders, but advance notice will allow them to more successfully execute the catering for your event.
You may also contact the following individuals to inquire about catering:
Amber Young
Director of Catering
redlandscatering@harvesttableculinary.com
(909) 748-8969
Nicole Hoss
Catering Coordinator
redlandscatering@harvesttableculinary.com
(909) 748-8970
Where can I find catering menus?
Harvest Table offers multiple menus to serve your various event needs. Their menus can be viewed at www.harvesttablecateringredlands.catertrax.com, or you can request copies to be sent via redlandscatering@harvesttableculinary.com. The prices shown include linen for the food and beverage tables, setup, cleanup, and compostable service ware. Additional fees may apply if you prefer upgraded linens, florals, centerpieces, rentals, or additional bartenders, chefs, or service attendants. Please contact Harvest Table for pricing for these items.
Harvest Table can create custom catering menus as well. You can place your order online directly through Catertrax, or call any of the staff listed above to inquire.
What are the business hours of the Catering Office?
The catering office is open Monday through Friday from 8:00 a.m. to 4:30 p.m. Harvest Table is also available to meet with you at your event location, in your office, or wherever you find most convenient.
Where can I find out more about Harvest Table's catering operations?
For general information, please visit https://harvesttablecateringredlands.catertrax.com/index.asp?&intOrderID=&intCustomerID=
Harvest Table is prepared to service your catering needs!  Please contact Amber Young or the catering staff listed above with any questions.