New Locations Ready For Launch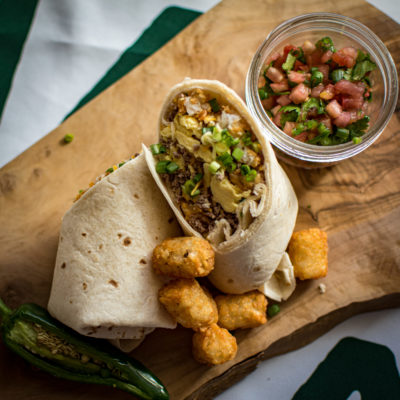 Construction is complete, and our 2 new locations are ready! Join us March 1st for the Grand Opening of The Den & Launch Kitchen!
Launch Kitchen guests will have their choice of street foods and special meals prepared by guest chefs. Launch Kitchen will give guests a more diverse choice in where to eat and another source to use meal exchanges at. It will feature a rotating menu, featuring a wide assortment of concepts. Our first menu rotation is called Ever Grains and will feature a grain bowl concept. Other menu concepts to be featured are Italian, Mexican, BBQ, and many more to come.
The Den will be a gastro pub and will bring the authentic food of the Harvest Table culinary team to the table, accompanied by local beverages from Augies Coffee Roasters and Hanger 24. This new ideal hangout spot will be located where University Club once was, and is designed around providing an authentic college experience. Whether you're looking for a quick coffee or a great spot to watch the game, The Den is the place for you!
The hours for each location can be found on our website as we get closer to opening.